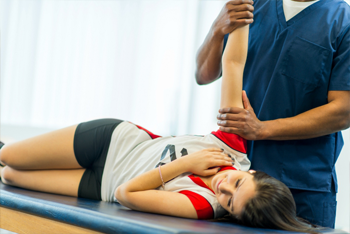 Our therapists are experience in treating athletes, pediatric, high school, collegiate and professional as well as adults who continue their athletic pursuits. We have worked with athletes in all sports including football, baseball, softball, basketball, soccer, volleyball, swimming, wrestling, hockey, track, golf, tennis, rugby, gymnastics, cheerleading and dance.
Aptly described as a family, our therapy team ensures that patients are fully educated about their condition, and that they feel welcome and supported during therapy visits. In addition, we support aftercare and therapy follow through, periodic check-ups and wellness program.
We accept and participate in all private and commercial insurance, major medical, Medicare, Worker's Compensation and Motor Vehicle Insurance. We take care of all insurance verifications, authorizations and pre-certifications for worry free visits.