Neurological Rehabilitation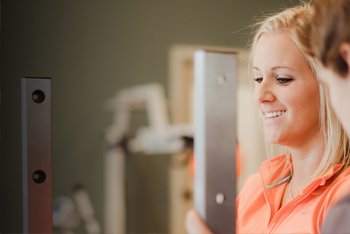 We provide skilled therapy for adults and children with wide range of neurological disorders including but not limited to:
Stroke
Multiple Sclerosis
Trauma
Infections
Parkinson's Disease
Cerebral Palsy
GBS
Muscular Dystrophy
Our comprehensive evaluation and treatment approach focuses on movement pattern, strength, flexibility, functional ability, gait, balance and tone. 
Our  goal is to help the patients return to the highest level of function and independence possible, while improving the overall quality of life. 
We accept and participate in all private and commercial insurance, major medical, Medicare, Worker's Compensation and Motor Vehicle Insurance. We take care of all insurance verifications, authorizations and pre-certifications for worry free visits.